When we think about buying some small gadgets to send as a gift for our friends since Thanksgiving Day is near the way. There are several laser pointers for you to send it as a little gift to your partners, they are not so expensive, but they are really practical and can be used on various occasions:
Red Laser 1mW Star Pointer 650nm Red Beam Safety Guide    £2.99
When you need a small tool to emphasize your words or draw ones attentions, this small gadget may help you in this. With a button on tail, just pressing it you will get straight red wave. You can point it to anywhere you want. While please remember that do not direct it into human eyes as laser may do harm to them.
This laser pointer is also lightweight and easy to carry out; you can just put it into your pocket and use it whenever you need.
1mW Green Presentation Laser Pointer Pen with Optional Star Cap   £9.99
This green laser pointer is designed with double features. On one hand, you can add a metal key chain on it; on the other hand, there is an optional star cap to mount. When you put on the cap, the pattern will various in different patterns, and when you take it off, it will change into a straight green wave.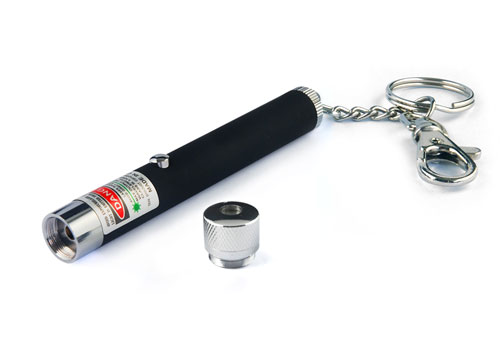 Laser Pointer Green Beam Camouflage Coating with Star Caps   £9.99
With this green light laser pointer, all wonder and beauty of the night sky can show in your room. What's more, you can also use this laser to target any protection screens, video monitors and any other presentation graphics to get your presentation more vivid and effective.
1mW Green Beam Safety Laser Pen 2 in 1 Star Pointer   £4.99
This 2 in 1 Green Laser Star Projector Pen is one of the amazing new product every year people excited about it, it is widely used as the decoration for the home, cafe, bar and so on. It is very small and easy to carry, no set up needed, you can put it anywhere anytime you want, especially for party, it makes the party fascinating.
4 in 1 Red Light Laser Pointer PDA Stylus LED Metal Ball Point Pen   £3.38
This 4-in-1 pen combines a ball point pen, PDA stylus, laser pointer and LED flashlight in one convenient package. This classic aluminum styling suitable for students and business environments, and it is also ideal for presentations, teachers, lecturers, coaches, engineers, inspectors, designers.
Wireless Presenter Red Laser Pointer Flip Pen 1mW   £6.99
It works through walls and the controlling distance is up to 10 meters away, so you never have to stand beside of your computer. It is usb plug and easy to play, no driver required, just plug the receiver into the usb port on a PC and it works within seconds.
Mini 3 in 1 Red Beam Laser Pointer LED Torch (Green, silver, black, purple, red, blue)   £1.49
This mini laser torch is such a proper one for you with different color on its coat. With less than 0.5mW laser beam, it won't hurt you under normal circumstance. Just avoid to pointing it to human or animal eyes, with this right usage you can have fun with it eventually.
If you are instersted in laser pointers, please visit the page on http://www.mbuynow.com/c/laser-pointers-pens-108, choose the one you like and enjoy FREE SHIPPING by Mbuynow.com