mBuyNow, the leading of radio control hobbies and electronics supplier has release a 3 in 1 mini party handheld laser light at its website.
The mini handheld light is disco laser playing fun you can take anywhere any time. Comes with ultra portable design and durable body, every step of development has been refined and reworked to the finest detail. Even the manufacturing process has been orchestrated to yield the beautiful quality that this product deserves.
Build with Disco laser II model, this mini handheld laser light has been certified or complies with RoHS/CE/CDRH/FDA.
This portable disco laser is very powerful laser pointer and can create the most different dynamic circles/curves which are different function from other pointers and projectors. Additional, it has long distance operation range for drawing attention and amusement which make it become a super cool romance environment creator for party/bar/disco etc.
Power by 2 x AAA batteries, it produces really impressive patterns, and the best part, you just need to rotate button to change them: changeable laser beams and patterns. They do really produce interesting effects.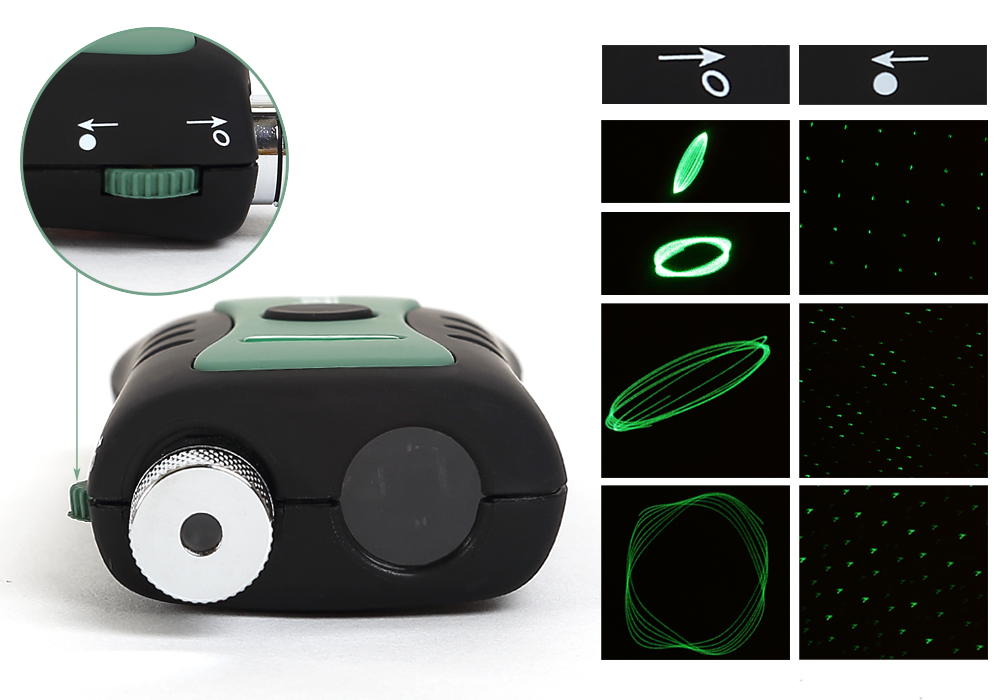 All laser beams should be treated as potentially dangerous. For this reason, do not look into the laser beam directly nor see it for long time with bare eyes. And furthermore, please storage the laser in dry environment and keep it away from children.