Battery chargers have a very long and interesting history. In 1800′s, the concepts and designs have taken on new meaning in the era of portable electronics. Now, it is widely used for almost everything imaginable, and their progression over time is huge.
Today we are proud to recommend you an intelligent LiPro balance battery charger from IMAX. It is a rapid charger with a high performance microprocessor and specialized operating software.
RC model battery chargers are one of the most important items you need to purchase when getting into RC hobby. While the Imax B6 is one of the most popular one in RC field today. The idea behind it all was not only to save money but to save time. According to the survey, the average person can save hundreds of dollars per year by using a battery charger.
Imax B6 LiPro battery chargers come with modern designs were also intended to help save the environment by reducing waste and eliminating unnecessary uses of extra energy. As we know, charging LiPo batteries requires a very different charge method than other types of cells.
What make this unit different from others is it is a multi-functional balance charger for various types of batteries. It can service current up 300mA/cell to drain for balancing Li-po and charge maximum 15 cells of NiCd/NiMH, 6 cells Li-ion/Fe/Polymer batteries. Since LiPo and various forms of lithium chemistry such as LiFe, and lithium ion, are so popular these days, good lithium battery charging & balancing support is what makes or breaks a computerized charger in my opinion.
For this inexpensive LiPo-specific charger, we think a cost of £22.50 is value for
your money.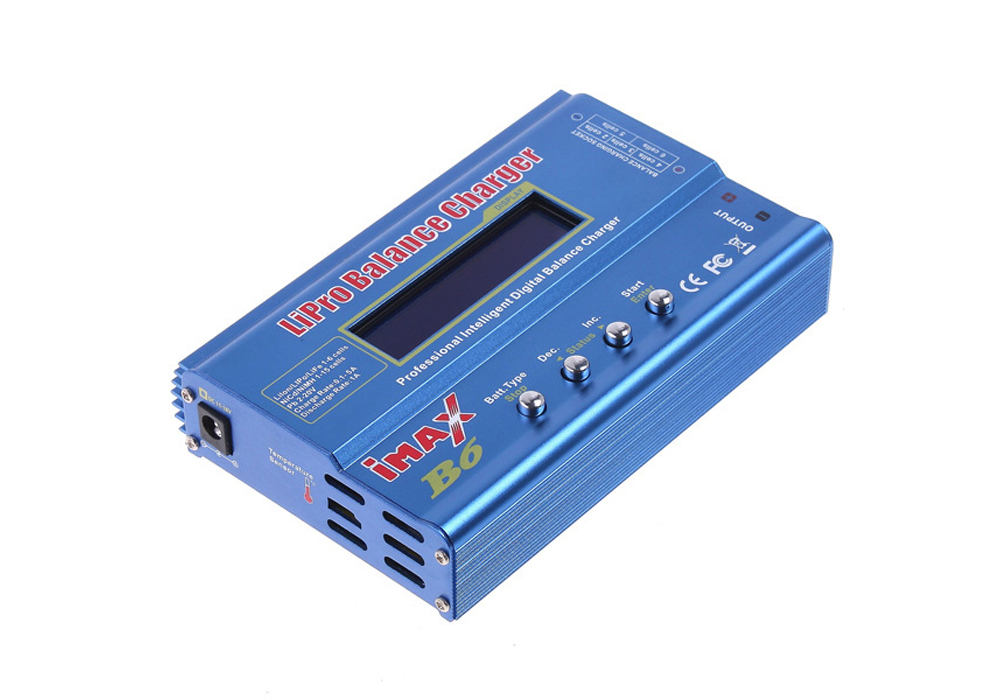 Other special features of Imax B6 LiPro battery chargers include:
* Optimize operating software;
* Internal independent lithium battery balancer
* Balancing individual cells battery discharging
* Adaptable to various type of lithium battery
* Fast and storage mode of lithium battery
* PC based analysis using USB communication
* Maximum safety
* Automatic charging current limit
* Capacity limit
* Temperature threshold
* Processing time limit
* Data store/load
* Cyclic charging/discharging
The thought of not having a RC battery charger for practically everything you own has probably never crossed your mind, but let it for a moment.