As we all know, Bluetooth and WIFI have brought us a lot of convenient for many years. We can send and receive files at a very high speed between two digital devices. However, most of you may have not heard of NFC yet. Here, we list some common question for you all.
What is NFC?
NFC is short for near field communication and it is a new short-range wireless communication technology for digital device. Here, we mainly refer to smart phone.
Nowadays, NFC is being built into almost every new smart phone with the exception of the Apple iPhone. Especially for Samsung users, they may have noticed this new function. And we can find that most of the extended batteries w/ NFC function are serve for Samsung smart phones in the market.
NFC provides a simple, touch-based solution for mobile devices, consumer electronics, PC and intelligent control tools. Its identification and interconnection function allow those devices exchanging information in a short-range. The most amazing thing is that a normal communication can be happen between an NFC device and an unpowered NFC chip.
NFC is very small; it consists of two parts which include an integrated chip (soldered onto the logic board) and an NFC Antenna.
About the NFC Battery
NFC battery is not meaning that the NFC feature sits in the battery, but the antenna does. The true is that NFC circuitry itself is in the phone, but the antenna is in the battery. Ore more simply: A battery that equip with an NFC antenna will allow your handset to communicate with other devices and accessories equipped with NFC technology.
What can we get benefit from NFC technology?
First, this feature helps to exchanging information conveniently without the need of network just like the Bluetooth. Usually, Bluetooth function can identify and make a pair within 100m. For NFC, it can provide comparatively middling or low data transmission speed.
The disadvantages of NFC battery
What we have to face is that this NFC feature will drain your battery greatly. That's to say, your phone may not be able to last as long as you expected. However, we'd like to suggest you to disable this function if you don't want to use it which can help your battery last longer.
How to open NFC in a mobile phone?
The setting is very easy to find. Just as every smart phone, all the system setting can be found in the "setting" option.
Application
NFC is widely used in commerce, Bluethooth and Wi-Fi connections, social networking, Identity and access tokens, smartphone automation and NFC tags. For more information, please learn from the Wikipedia.
NFC battery recommendation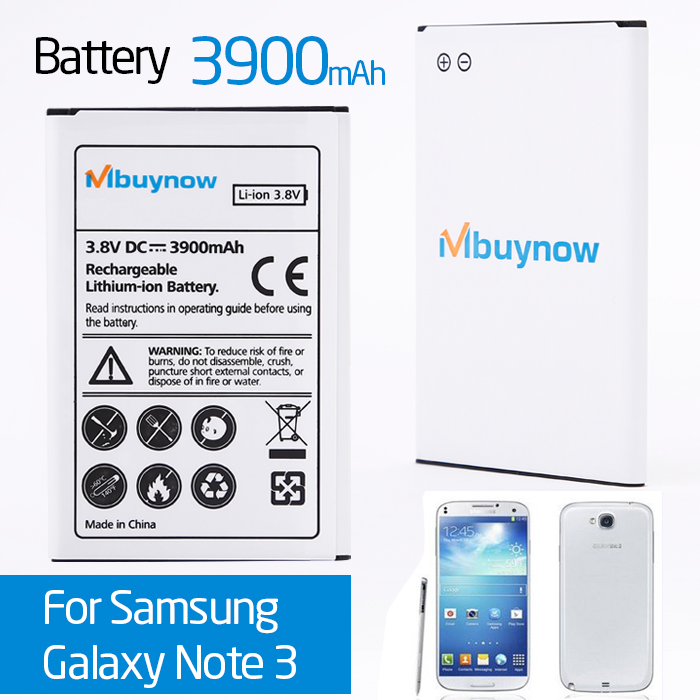 Rechargeable 3900mAh Battery for Samsung Galaxy Note 3 III N9000 N9005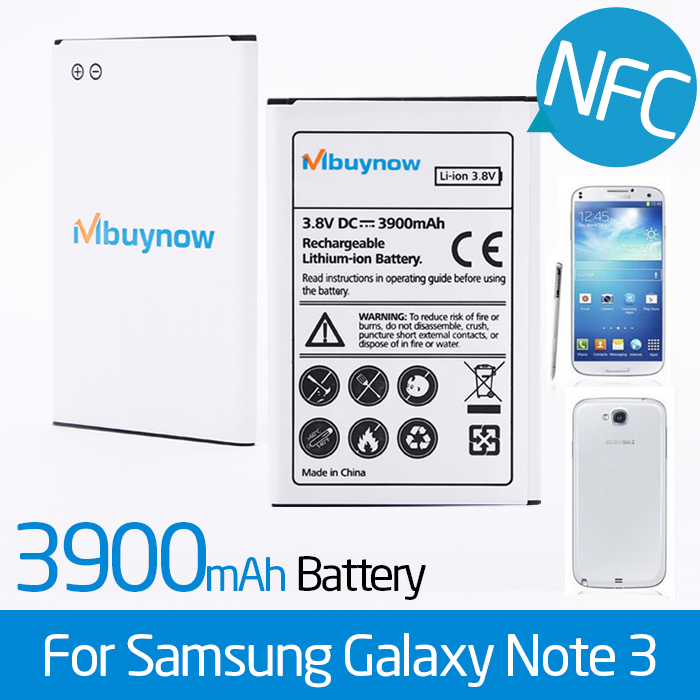 New 3900mAh rechargeable NFC Battery for Samsung Galaxy Note 3 SM-N9005/SM-N9000/SM-N9002
What other people say about NFC?
What's NFC?
http://en.wikipedia.org/wiki/Near_field_communication
NFC is a battery problem to be solved
http://www.examiner.com/article/nfc-is-a-battery-problem-to-be-solved
Turn Off NFC on your Android Phone to Save Battery and Make it More Secure
http://www.ghacks.net/2012/10/16/turn-off-nfc-on-your-android-phone-to-save-battery-and-make-it-more-secure/
Why is the NFC in the Galaxy Nexus battery?
http://android.stackexchange.com/questions/25480/why-is-the-nfc-in-the-galaxy-nexus-battery