Just in case that some people do not know exactly about how to adjust a bicycle light, I would like to share my own experience to all of you, hope that can help you anyway.
Measure a flashlight, we may take these elements into consideration such as: the luminance, luminous flux, long shots, scattering, range, stability, water-repellency, portability, versatility, calorific value, etc. You can do your own choice according to your needs to choose the right flashlight.
1. LED
The higher level of led, luminous efficiency is higher, the greater electric current of the same led, then the effect of the brightness, so it is not enough to increase the light of the power at the same level.
2. Luminous flux and brightness
Luminous flux and brightness do not have a relation between them. The lights are decided by the luminous flux and area. So we cannot judge the flashlight only by the brightness.
3. Drive
Drive is the core of the LED flashlight to work, and some special functions are also controlled by it like brightness, shift and so on.
4. Heat and Lumens depreciation
If the LED lamps have worked for a long time under high heat, then it will increase the speed of lumens for depreciation. The brightness will become weaker than before, so in order to get a long time operating time, we should choose these materials with good heat dissipation.
5. Light cup and light spot
Generally, the bigger of the light cup, the deeper of the light cup the smaller of the light spot, then it can shot for a longer distance.
6. Range, batteries, light quantity, calorific value
What we used most common is the 18650 battery, that with the diameter of 18mm and length 65mm. Some lights are powered by AAA battery. The main reason why you need to take the battery into consideration is that once your light power off, which type of batteries will much easier to get.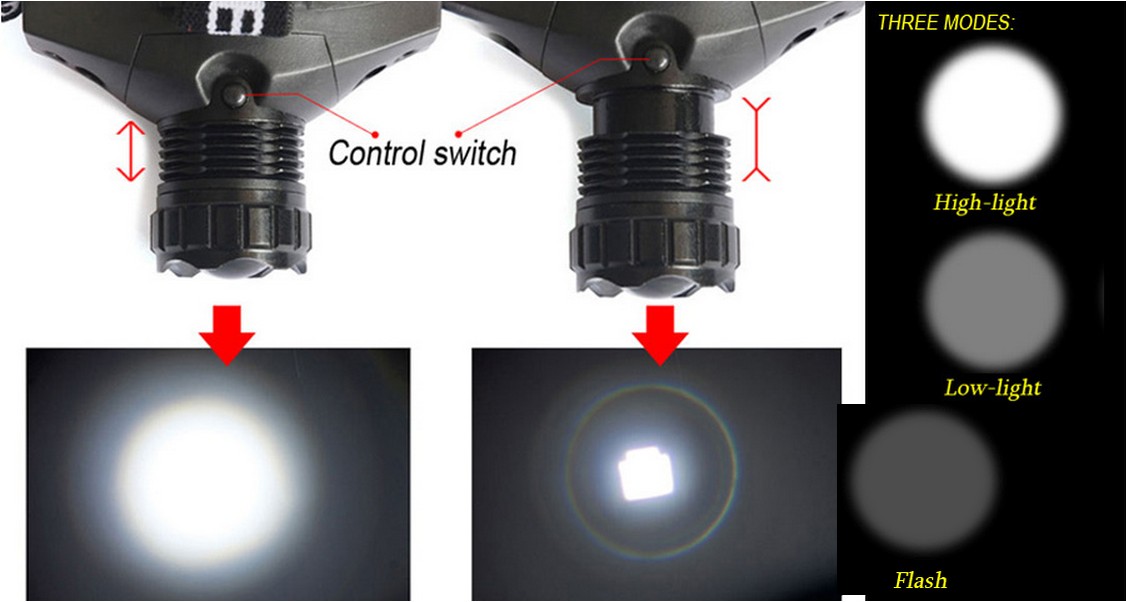 7. Waterproof and durability
Nowadays, most bicycle lights feature waterproof function, while some may not. A water-resistant lighting system allows you riding in the rain and also gives out enough light.
8. Color temperature
Color temperature is another important when choosing LED units and usually expressed with k. Most riders prefer to 4000K-6000K. The color temperature directly affects the way your eyes will perceive light at night. So, for some riders, they think 6000K is too high.
9. Control modes
Either the front bike light or the back side light, the most satisfyingly is they have different modes of working. For example, you switch to a lower light mode when it's not too dark. Availability of multiple modes means that you can easily manage the battery power and choose whether you'd have a focused beam with wider reach in a straight line or a wider beam that lets you keep a check on the surrounding areas on deserted roads.
All in all, there are so many factors affect a good bicycle light. While a compact, durable and high-intensity road bike light is a must gadget for anyone cycling on the road in dim-light conditions.