When play with your RC model it is important to get accurate measurements before you start to enjoy your playing. Getting the correct numbers for the current (Amps), peak current, voltage (volts), power (watts), energy (watt-hours), charger, and more to use to safety your playing or do several calculations.
Today, we will recommend you the SKYRC digital pitch gauge that is designed for model helicopters and serves to measure the rotor blade pitch value. When we want to get the dimensions and detect the pitch angle, we had to take out a tape measure, find someone to hold the other end, write down the numbers and then work out the calculations for the area. The draw back to that method was that it takes time and can be quite a bit off in accuracy.
Now there is a far better way to get measurements within seconds and with accuracy within 1/16 if an inch. SkyRC digital pitch gauge has taken the hassle and guesswork out of measuring. Instead of rolling out a tape, you simply aim at the big display screen, or a target you set up and press a button to get the measurement. Because it can measure the rotor blade pitch value for RC model helicopters in as little as 4 seconds.
Aside from the assurance of a true measurement and the benefit of saved time, measuring with a digital pitch gauge eliminates a great deal of inconvenience. You don't have to spend a lot of time to read the instruction and operated all by yourself without other's help as it is very simple to use.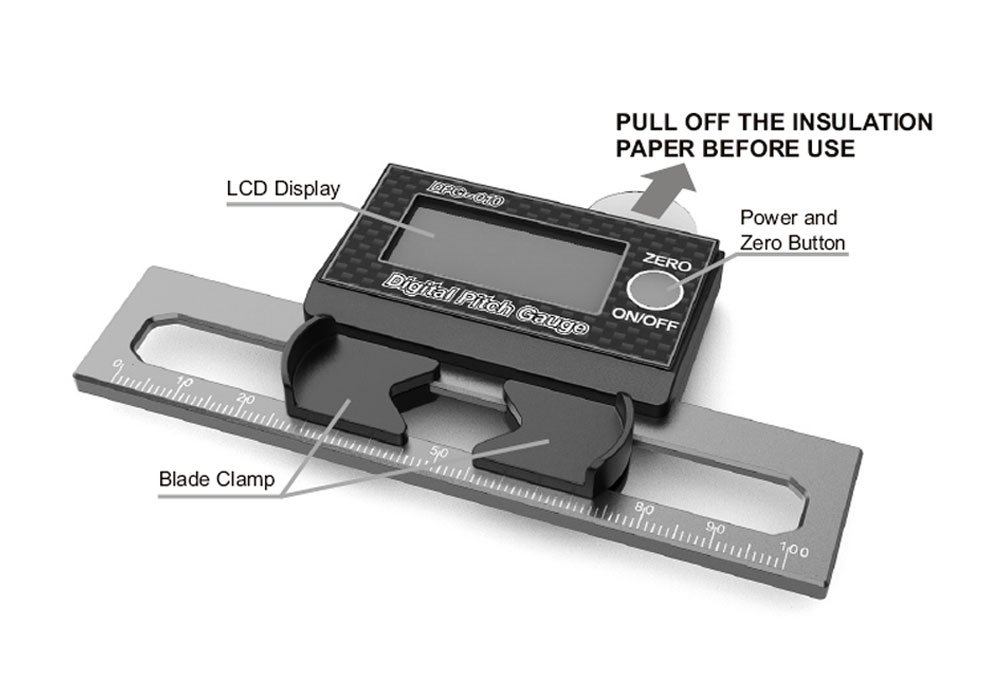 You don't have to write down the results because the device records it for you. You also don't need to worry about forgetting to turn off power as it will auto power-off after 20 minutes without any movement. You will be very pleased with its fast and accurate measurement.
Whether new construction or renovation, professionals depend on quick and accurate measurements, so choose a reliable digital pitch gauge will be benefit your RC hobby.
In additional, there are a number of different RC measurements to choose from. Which one you want to pick depends on your needs. If you have any question, feel free to contact sales@mbuynow.com.