The 10W LED flood light is mBuyNow's latest lighting system with 900 lumens output. We were impressed how much the energy saving light when lit by the bright light and collapsible design.
The 10W LED flood light is design to citizen park, square, rooftop or other lighting places since they bathe a large area in light. In this case, the light is white, and we preferred this one because we thought it most sharply illuminated the subject.
It's not a bad looking light and the overall build is good and durable. All external fasteners are made of stainless steel and the main body is made of metal material. The units that are built properly handle any weather condition. However, please do not put it in water.
The emitter is held in place by pressure from the reflector. It also has adequate thermal compound and should be conducting heat away nicely. Since this driver is designed for 85-265V AC input power, you should check if this mod is necessary by measuring emitter current before attempting any mods.
Energy-efficient lighting has come a long way, with better quality at lower prices. 900LM waterproof LED flood light now sells for as low as £55.59. See another Flood Light with IR Remote Control.
* Type: flood
* Watts: 10W
* Lumens (amount of light produced): 900LM
* Beam angle: 120 Degree
* Color temperature: 3,000 K (bright white)
* Ingress Protection: IP65 (but could not be put in water)
* Lifespan: 30,000 hours
* Warranty: 6 months
* Cost: £55.59
* Optional color: yellow, red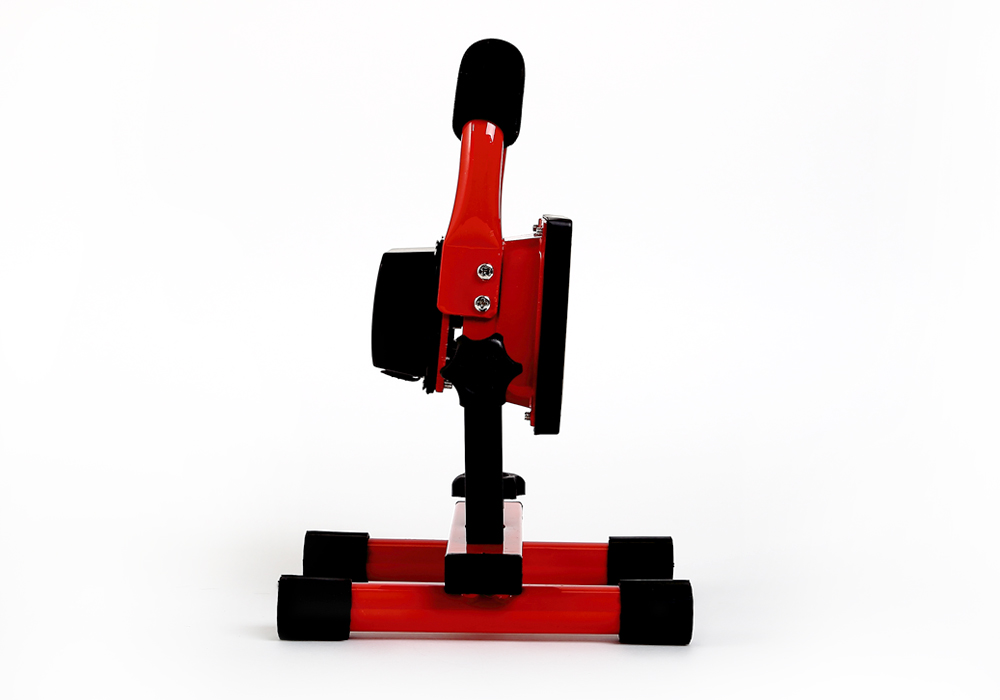 Frequently questions
1. How bright are they really?
The LED floodlight is rated at 900 lumens and I think it would be enough to replace a 1200 lumen incandescent. What's more, it will provide excellent coverage of the area you want to light with.
2. What is the color of light like?
The light color is white, and it is pleasing to eyes.
3. Are they worth the money?
Yes, certainly. They are well worth the sale price. The high lumen output line of LED lamps feature LEDs and metal body for greater heat dissipation. And it comes with energy saving design; very low power consumption and has a long serving time.
LED lights have a variety of advantages over other light sources, such as high-levels of brightness and intensity, low-voltage & current requirements, and No UV Rays.
4. Where can it use for?
10W LED flood light is great for outdoor uses; used in citizen park, square, rooftop, shopping mall, guesthouse, hotel, museums, art galleries, meeting room, exhibition, etc.
For more LED lighting system, feel free to visit our lighting category at http://www.mbuynow.com/c/flashlights-amp-led-lights-led-lighting-107_153.